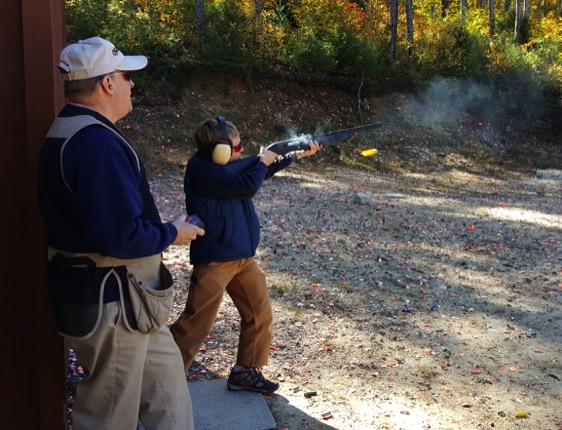 Training the Young!
For WF&G members only we are providing a FOR SALE section.
WF&G only provides the information and while private sales are perfectly legal in Maine, WF&G recommends the use of an FFL for transfers. 
Woodman's in Norway and MDW Guns of Waterford are two club members with FFLs in our area.
In order to list a firearm on this site, please submit the request to marc@mdwguns.com with the following information: 
1. Manufacturer, 2. Model, 3. Caliber, 4. Price or trade value, 5. Condition, 6. Pictures, 7. Contact Information
The Webmaster will post this information as a PDF file below.
The regular WF&G password is needed to open these files.
The Webmaster  reserves the right to decline any ad, if he feels the ad does not serve the best interests of WF&GA or violates State or Federal law.
Club Minutes
In order to open the following files you need a PDF Reader and password.
If you don't have an PDF Reader they are a free download form Adobe. For a free PDF Reader click here.
Approved Minutes from April 2022
Approved Minutes from May 2022
Approved Minutes form June 2022
Approved Minutes from July 2022
Unapproved Minues from August 2022
Waterford F&G Corparate Bylaws March 2019
Renewal Membership form please click here
In order to use this form, you need to have Adobe Acrobat installed on your computer.
If you don't have Adobe Acrobat installed, follow this link for the free download.
In order to open this form, please use password on the backside of your membership card.
Please note the change to the bylaws:
All members are entitled to bring guests to use the facilities.
Members must accompany their guests.
When a member brings their guests to shoot at the club only two shooting stations can be used at one time, with exception to Group membership. This will allow other members of our club access to the remaining shooting
stations. This will also allow the member to supervise their guest when they are shooting. Members are responsible for their guest while on Club property.
© Waterford F&G 2013 -22 • Tel: 603 491-1469 • marc@mdwguns.com